Education & Religion

Soon the settlers realised the need for a Church, a school and a public meeting place, so the first school was erected in 1871. The school was built of split timber and erected by volunteer labour. The site of the original school is today occupied by the Mary Walsh Centre.

The first meeting of subscribers of the Upper Piper's River United Church was held in the schoolroom in 1879. The land for the church was donated, and the first minister Rev J G Mather also organised the formation of the Mutual Improvement Society that same year. The Society erected a hall on the corner of Lalla Rd and Lilydale Main Rd, this site is today occupied by the Lilydale Cenotaph.

Three further churches were constructed in Lilydale, the Methodist Church in 1890 and the Church of England in 1899. The original Roman Catholic Church was erected between Underwood and Lilydale and the current Catholic Church was opened in 1891.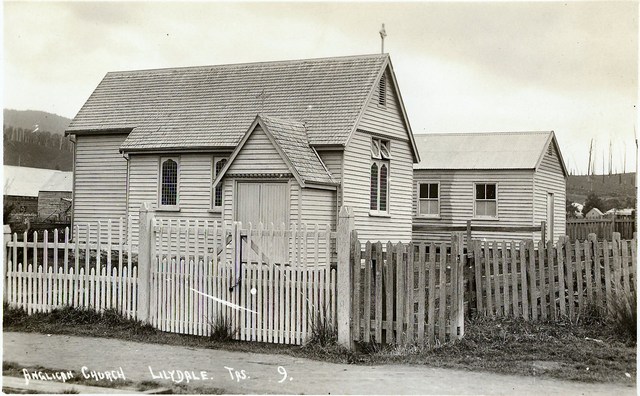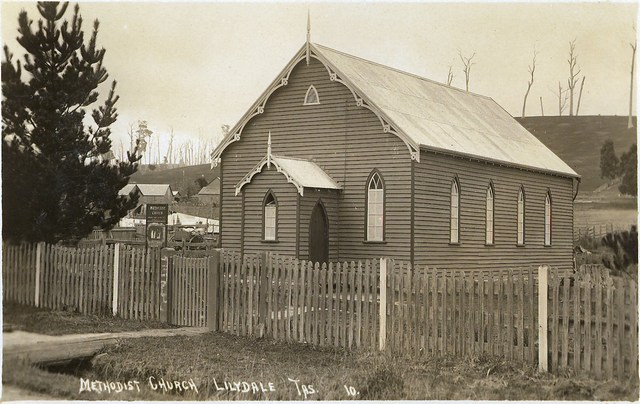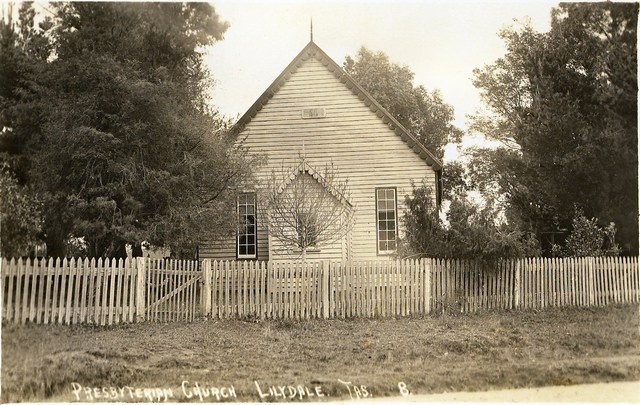 The Anglican, Presbyterian and Methodist Churches in Lilydale
(If you have information on when these photos were taken or who they were taken by please contact
Lilydale Online Access Centre on 03 6395 1129)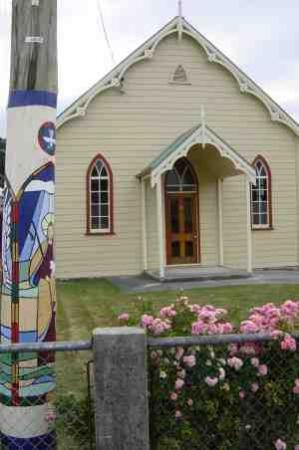 Lilydale's Uniting Church as it looks in the Main Rd today